Office of Information Technology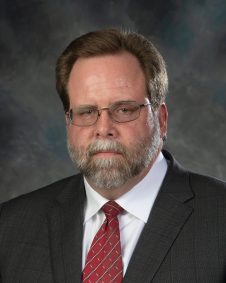 Marty Redden
Secretary of Information Technology
Marty Redden was appointed as the Acting Secretary of the Alabama Office of Information Technology by Governor Kay Ivey on July 1, 2019.
Redden brings to OIT three decades of experience in the technology field, 20 of which are in management.
Redden began his career in banking and finance technology. In 2007, he began his career in state service. He held high-level management positions in the Alabama Department of Corrections, the Alabama Medicaid Agency and most recently, the State Finance Department. While working in each of these agencies, Redden originated, led and implemented technology advancements and improvements.