Office of Information Technology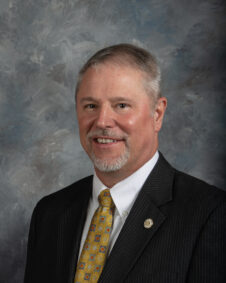 Daniel Urquhart
Secretary of Information Technology
Daniel Urquhart was appointed Secretary of the Alabama Office of Information Technology (OIT) by Governor Kay Ivey on July 1, 2023.
Urquhart assumes this position after serving the state of Alabama for more than two decades, having spent the last three years as OIT's deputy secretary.
Prior to joining OIT in 2020, Urquhart served as the CIO for the Alabama Law Enforcement Agency, where he played a vital role in working with industry partners to design, build and implement a state-of-the-art criminal justice network that exceeded regulatory compliance requirements.
Urquhart spent the first 15 years of his career in the private sector, holding various technical and leadership positions in the banking and finance, drug/medical wholesale, childcare services, restaurant concepts and consulting industries to lead and implement various business and decision-making systems and platforms.
Urquhart attended Auburn University of Montgomery where, he earned a BSBA in Management Information Systems.