Alcoholic Beverage Control Board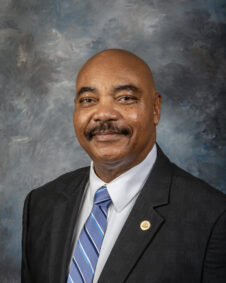 Curtis Stewart
Administrator of the Alcoholic Beverage Control Board
Curtis Stewart, Administrator of the Alcoholic Beverage Control Board, was appointed to serve in Governor Kay Ivey's cabinet on December 9, 2022. In this role, he oversees the distribution, licensing and enforcement of alcoholic beverages and related laws in the state of Alabama.
Prior to his appointment, Stewart served as Deputy Commissioner of the Alabama Department of Revenue. He held this position for a decade after working his way through the department's ranks since his start there in 1991. He also led the department's Tax Policy and Research Division from 2008 to 2012.
This Greenville, Alabama native holds a Bachelor of Science degree from the Commerce School of Washington and Lee University in Lexington, Virginia. Stewart began his career in the Atlanta office of Peat, Marwick, Mitchell, and Co., Certified Public Accountants (now KPMG) and has also worked as a sole practitioner in public accounting in the Atlanta, Georgia area.
Stewart is chairman of the Trustee Board of the First Congregational Christian Church of Montgomery, and he is married to the former Lisa Sims. Together, they have three adult children and six grandchildren.