Department of Early Childhood Education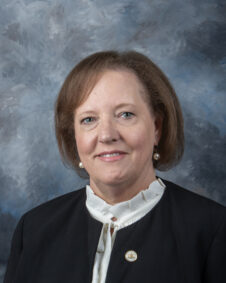 Dr. Jan Hume
Acting Secretary of Early Childhood Education
Governor Kay Ivey appointed Dr. Jan Hume as acting secretary of the Alabama Department of Early Childhood Education on April 21, 2023.
Prior to her appointment as acting secretary, Dr. Hume lead the data analytics, research and evaluation function at the Alabama Department of Early Childhood Education.
Dr. Hume spent the first 15 years of her career working on a variety of public administration and public policy issues as a consultant and research associate with Auburn University's Center for Governmental Services (CGS). She has also held roles at the Alabama School Readiness Alliance (ASRA), Leadership Alabama and East Alabama Medical Center.
Dr. Hume's interest in public finance began early in her career. While at CGS, she was involved in supporting efforts related to reforming Alabama's antiquated constitution and tax system. Additionally, she worked with cities, counties and associations to improve the administration and collection of tax revenues as well as to balance budgets and improve services through effective fiscal administration.
Dr. Hume received her Ph.D. in Public Administration and Public Policy in December of 2021 with fields of specialization in applied research and public administration. She also received a Graduate Certificate in Business Analytics through Auburn's Harbert College of Business.
Jan and her husband David have three grown children and live in Auburn with their rescue puppy, Blue.