The Governor's Mansion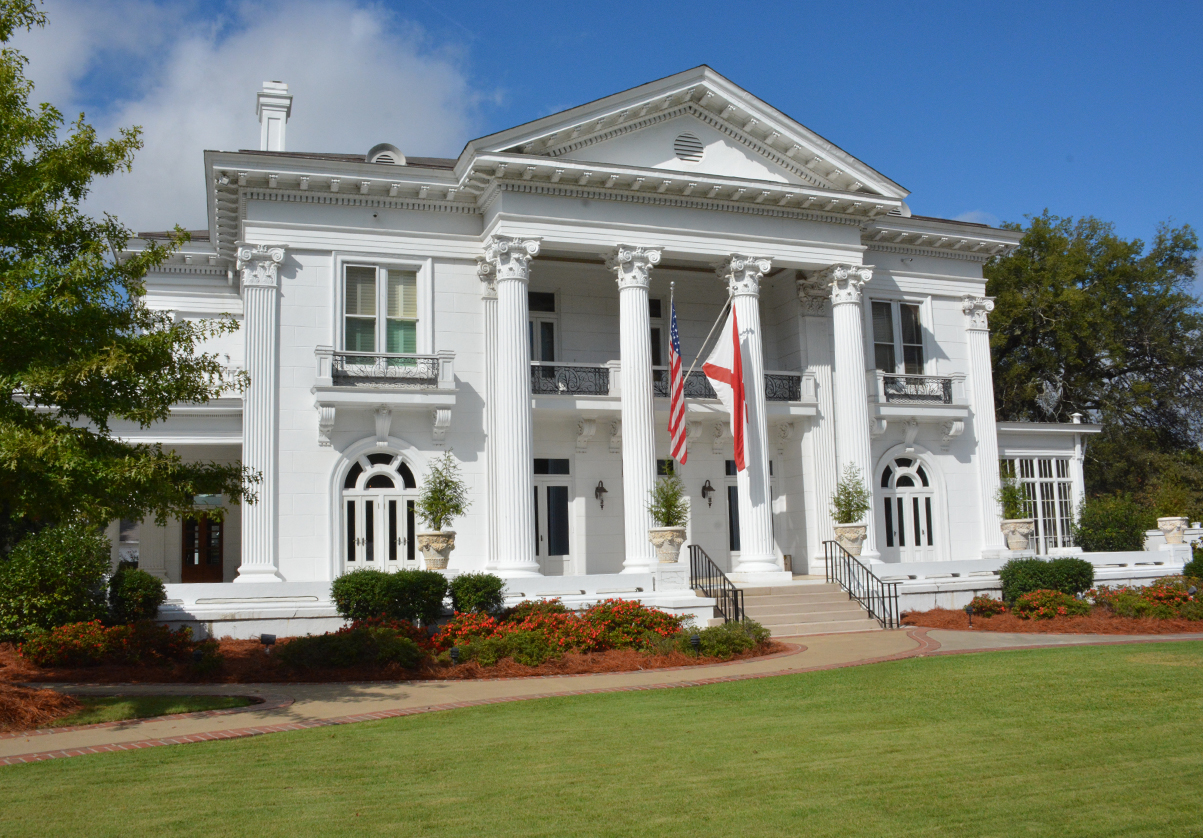 Since purchasing the Governor's Mansion, it has been our goal for the people's house of Alabama to be representative of our great state. For more than sixty years, thirteen First Families have enjoyed the Mansion while raising their children, showing guests Alabama hospitality and hosting official functions.
It is our goal to ensure the Governor's Mansion is preserved and remains historically accurate. In 2011, the Mansion Preservation Act created an authority responsible for maintaining and restoring the 116-year-old house to reflect its original heritage. It also required the Governor's Mansion to be accessible to the public with tours.
We invite Alabamians to see their home and encourage visitors to experience Sweet Home Alabama by booking a tour of the Governor's Mansion. On behalf of the First Family, we hope you enjoy your visit!