Department of Senior Services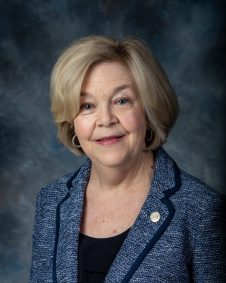 Jean Brown
Commissioner of the Department of Senior Services
http://www.alabamaageline.gov/
Governor Kay Ivey appointed Jean Brown to serve as the commissioner of the Alabama Department of Senior Services on April 15, 2019.
Prior to this appointment, Brown worked in the legal division of the Alabama Law Enforcement Agency. She had previously served as chief legal advisor to three secretaries of state. Brown was born and raised in Birmingham. She received her bachelor's degree from Samford University and her law degree from the University of Alabama School of Law.
Upon graduation, Brown served as assistant attorney general for twenty years.
Brown was then elected to the Alabama Court of Criminal Appeals and was subsequently elected as the first Republican woman to serve on the Supreme Court of Alabama.
Brown is the wife of the late Terry Brown. She has two married daughters and two grandchildren. She is a member of First Baptist Church of Montgomery where she has taught kindergarten Sunday School for over thirty years.