Internship Program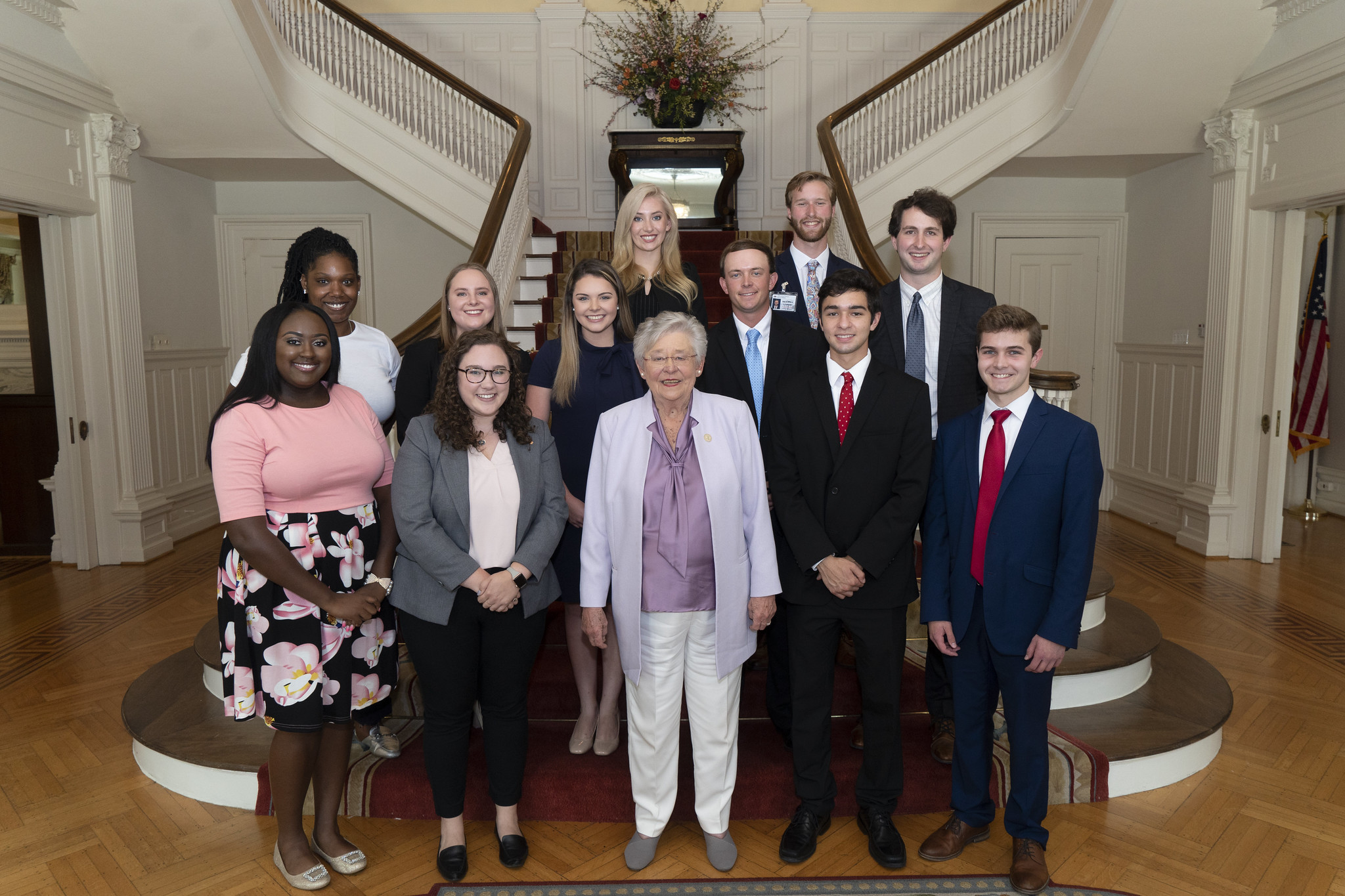 The Governor's Office Internship Program is designed to provide insight to college students who want to learn more about the executive branch of state government. As an advocate for education and a former school teacher, Governor Ivey understands that learning should not be limited to a classroom and that hands-on experience is necessary for students to be adequately prepared for the next step in their career journey.
Staff liaisons will provide assignments and special projects to interns in their respective areas of interest giving them a realistic overview of routine activity within a government office. Although interns are not directly assigned to the governor, every effort is made to give interns the opportunity to observe the governor's public activities.
The internships are divided into two, six-week sessions. Hours of the internship are from 8:00 a.m. to 5:00 p.m. Monday through Friday.
Summer Session One: May 8, 2023 – June 16, 2023
Summer Session Two: June 19, 2023 – July 28, 2023
The deadline to apply for BOTH summer sessions is March 15, 2023 by close of business.
NEW PART TIME INTERNSHIP OPPORTUNITY FOR FALL OR SPRING SEMESTERS:
The Governor's Office is now offering part time internship opportunities during both academic semesters for undergraduate and graduate students. Unlike the summer internship program, this experience is designed to offer students part time work-based learning opportunities during the school year. Students selected for this program are expected to work up to 20 hours per week, while also fulfilling their academic obligations. The fall and spring internships are credit-based or co-op only.
The program is designed to offer students a realistic overview of routine activity within a government office. The 21-week program is broken down into three, seven-week rotations in Governor Ivey's Communications, Constituent Services and Policy Offices. Examples of some of the duties for each office can be viewed below.
The application period for the fall 2023 semester is now open.
Fall Semester: August 7, 2023 – December 15, 2023
The deadline to apply for the fall semester is July 3, 2023 by close of business.
Fall Semester Internship Application
Appointments
The Appointments Office assists the governor in selecting and appointing the most qualified applicants for vacancies in certain public offices.
Communications
The Communications Office is responsible for developing and maintaining an effective communication strategy for the governor.
Policy
The Policy Office is responsible for researching and developing policies that affect, or could affect, the state of Alabama. The office focuses on developing solutions to emerging and recurring issues.
Governor's Office of Education and Workforce Transformation
The Governor's Office of Education and Workforce Transformation (GOEWT) was established to implement Governor Ivey's Strong Start, Strong Finish education initiative and workforce development strategic plan.
Cabinet Agencies
In the past, interns have had an opportunity to intern with one of the governor's cabinet agencies such as the Department of Tourism, the Governor's Office of Minority Affairs and the Department of Finance. If a candidate proves to be a good fit at a cabinet agency, the intern coordinator may pass the candidate's application along to a specific office. For example, if there is a strong candidate looking to graduate with a finance degree, the intern coordinator will offer the Finance Office the candidates resume and application. If the Finance Office would like the candidate to intern with their office, the internship dates would be the same as that of the Governor's Internship Office. The intern or interns will be included on all projects and tours.
Testimonials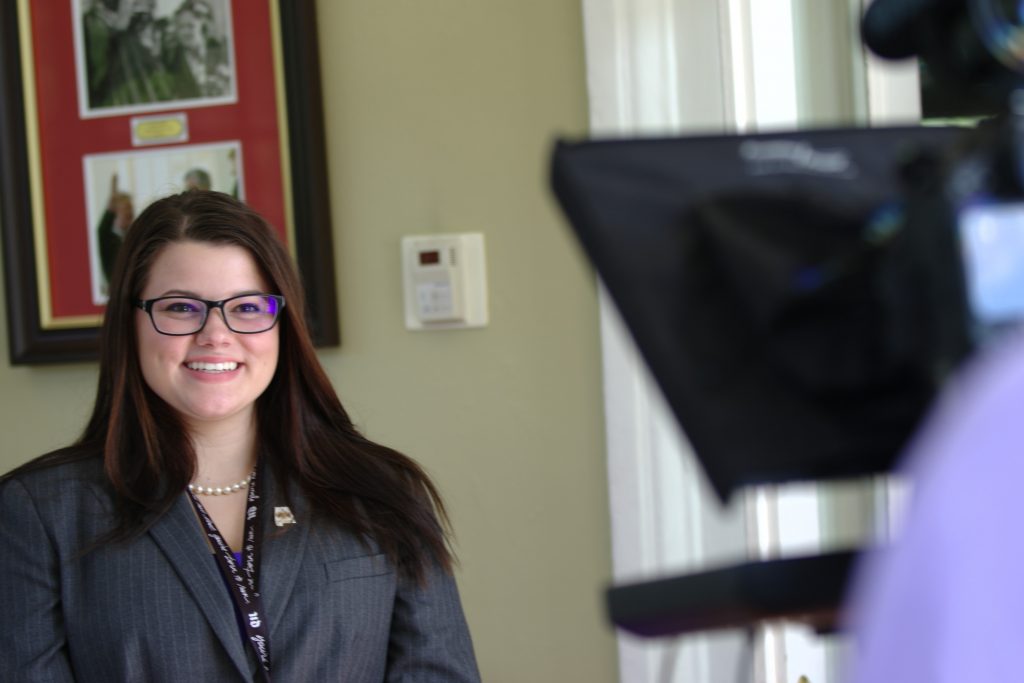 "During this internship, I was able to see the internal workings of the press and their relationships with Governor Ivey. It was truly eye-opening to see firsthand everything that goes on in the State Capitol. I think my most treasured experience was meeting Governor Ivey. Seeing her in different settings and events reminded me that she is just like everyone else. Not only that, but she also taught me that anything you aspire to be is always possible with true dedication."

Brianna Duncan, Communications Office Intern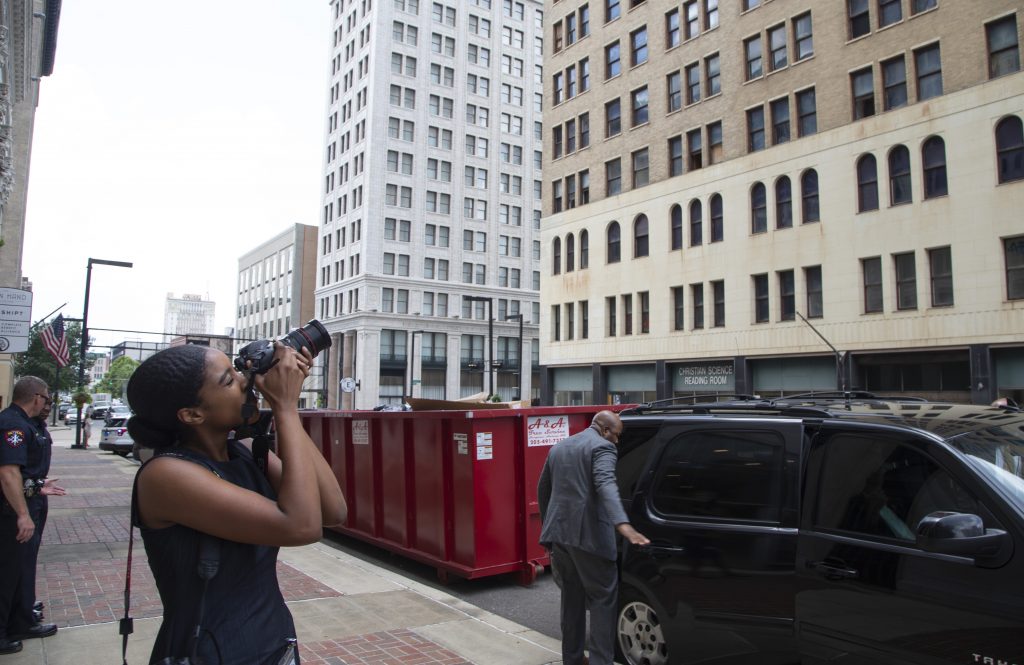 "I couldn't have even dreamed of the opportunities that would stem from this internship nor could I have predicted forming such a powerful network of people in my field."

Hannah Littleton, Communications Office Intern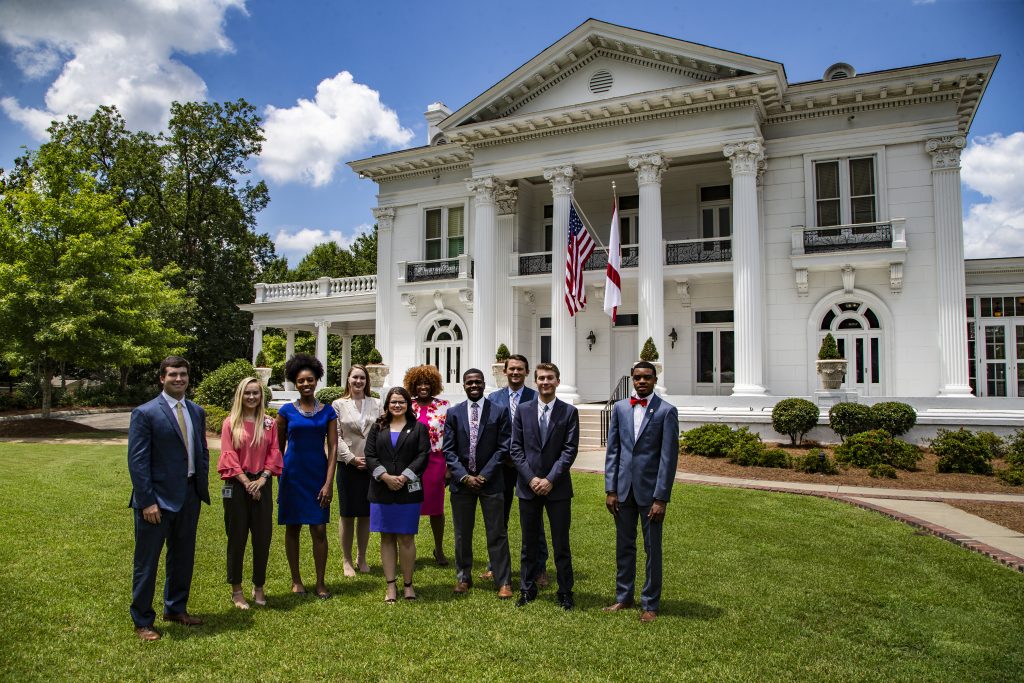 "Interning in the Governor's Office was very beneficial in providing a firsthand experience as to how the government runs on a state level. It also helped to connect me to many people involved in a variety of different government agencies."

Hearn Colmans, Appointments Office Intern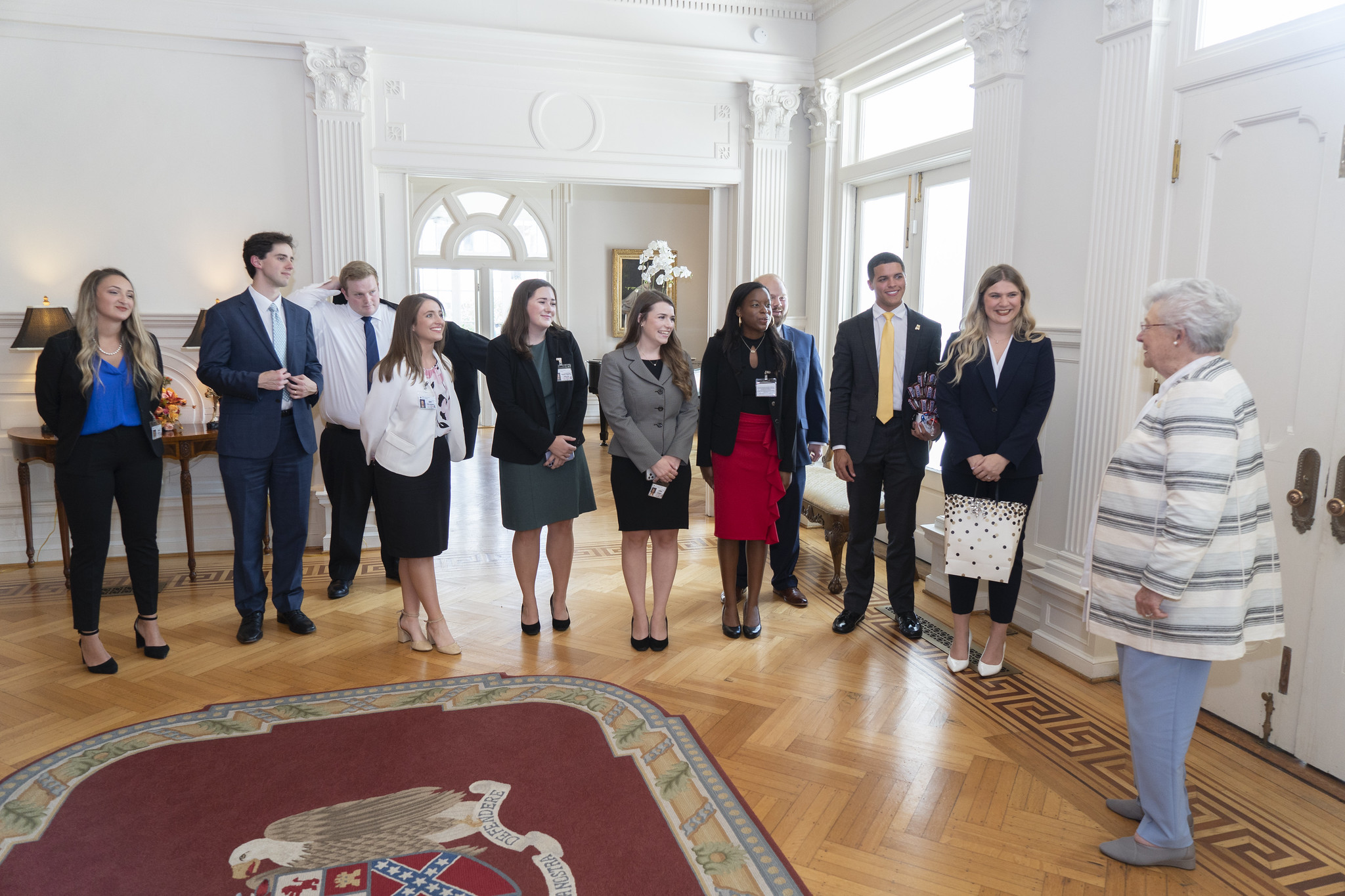 "My time interning for the Governor's Office has been wonderful! I was able to get a closer look at the functions of state government which has helped prepare me for my future career. I enjoyed meeting with and getting to know everyone who makes Alabama as great as it is. It was an experience that I will never forget."

Savanna Boyle, Administration Office Intern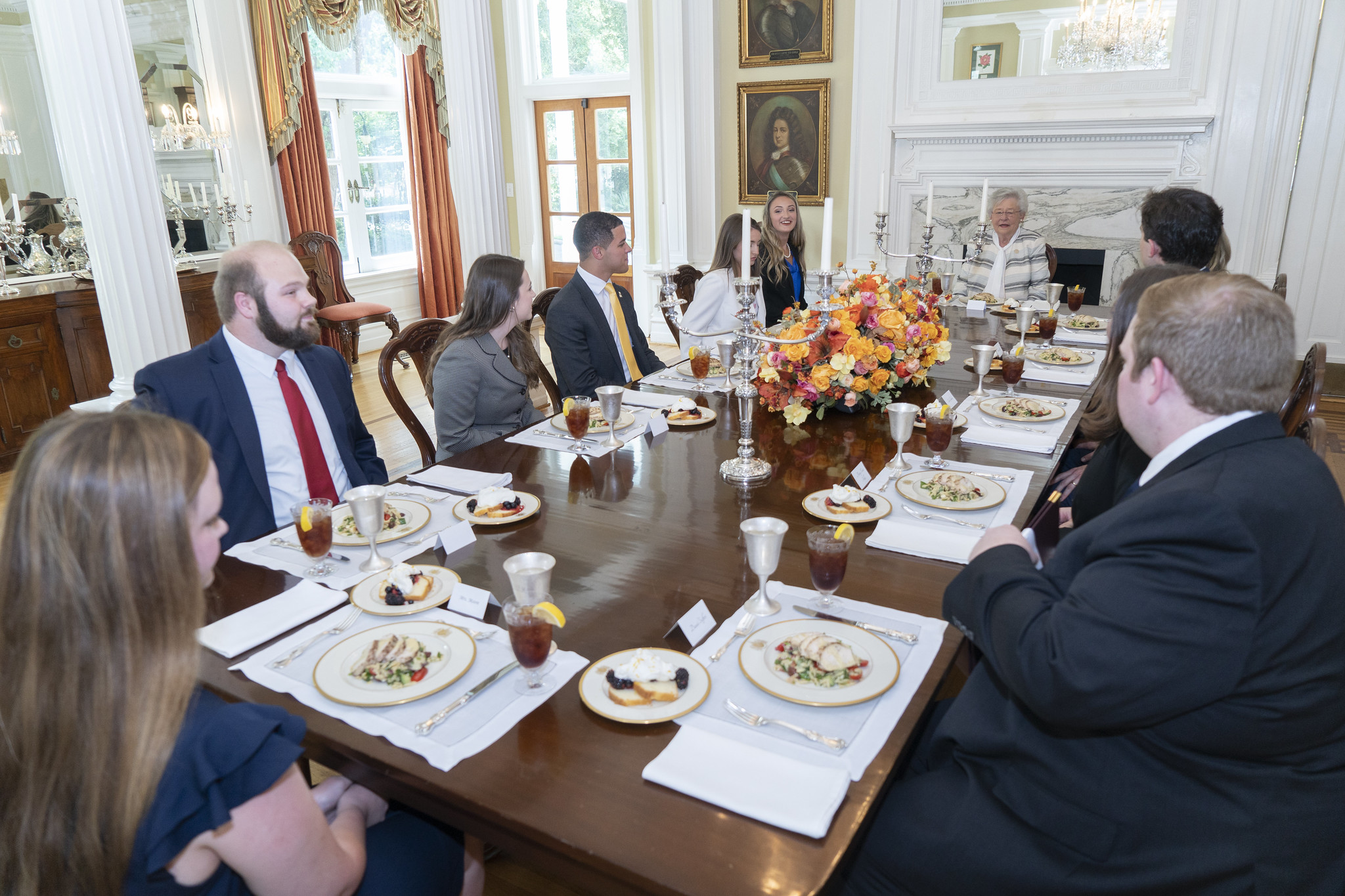 Frequently Asked Questions
When will the internship begin?
The summer internships are divided into two, six-week sessions. Hours of the internship are from 8:00 a.m. to 5:00 p.m. Monday through Friday. Information for the summer 2023 sessions, such as application deadlines and session dates, will be available in the coming months.
How many days of the week will I be working? What are the work hours?
The internship will be Monday through Friday, from 8 a.m. to 5 p.m.
What are the requirements to apply?
Must have a minimum 3.0 GPA
Must have completed at least one semester before applying. Open to students in their freshman, sophomore, junior or senior year at a college or university
With your application, you must submit a resume, a cover letter and a writing sample. Writing samples can include any college essays, articles, or similar academic works that show off your writing capabilities.
What will I be doing during my internship?
Gaining insight into your respective field of interest and learning more about the executive branch of state government
Receiving hands-on experience in the Office of the Governor of Alabama through staff-assigned special projects
Visiting state agencies in Montgomery and touring their facilities to learn about state government
Experience the opportunity to witness a unique view of important sites, which in the past have included the State Capitol dome, Hyundai Motor Manufacturing Alabama facility, and the Alabama Supreme Court
Attending select public events in which the governor will be present
Each intern must learn how to give a tour of the State Capitol during their time in the Governor's Office. Before the end of the term, each intern must give a tour of the Capitol to the intern coordinator.
Each intern must complete a minimum of two informational interviews. The interns may interview employees at any state agency, any staffer in the Governor's Office, or anyone in the Legislature. Each intern must provide a one-page memo to the intern coordinator summarizing each of the informational interviews.
What divisions are offered? Do I have a choice of where I will be placed?
Interns may be placed in any of the following offices based on their skill sets, academic area of focus and position availability:
Appointments
Communications
Policy
Governor's Office of Education and Workforce Transformation
Cabinet Agencies
Is this a paid internship?
This is not a paid internship; however, we highly encourage applicants to seek college credit through their educational institution. Our office will be happy to work to meet any respective guidelines and provide proper documentation or other information, which may be needed to meet college or university requirements.
What happens after I submit my application?
Upon submission of their application materials, qualified students may be selected for an interview with the governor's intern coordinator. After the preliminary interview, the student may be selected for the second round of interviews with a Governor's Office or agency staff member from a department that will best utilize their talents and interests. This process is intended to determine the best possible placement for those applying, and it also gives the applicant a chance to improve their interviewing and job search skills.
Is housing provided?
We do not provide direct housing but have been granted permission for our interns to contact Auburn University of Montgomery and request housing that allows our interns to stay in their dormitories. This arrangement is made directly between the student and AUM. AUM charges a very nominal fee per night, but payment is made in advance for the entire stay.
Are law internships available?
Yes, we often have law clerks throughout the year. Law clerks are handled separately from the summer internships. Please contact Pam Chesnutt in the legal office at 334-242- 7120 or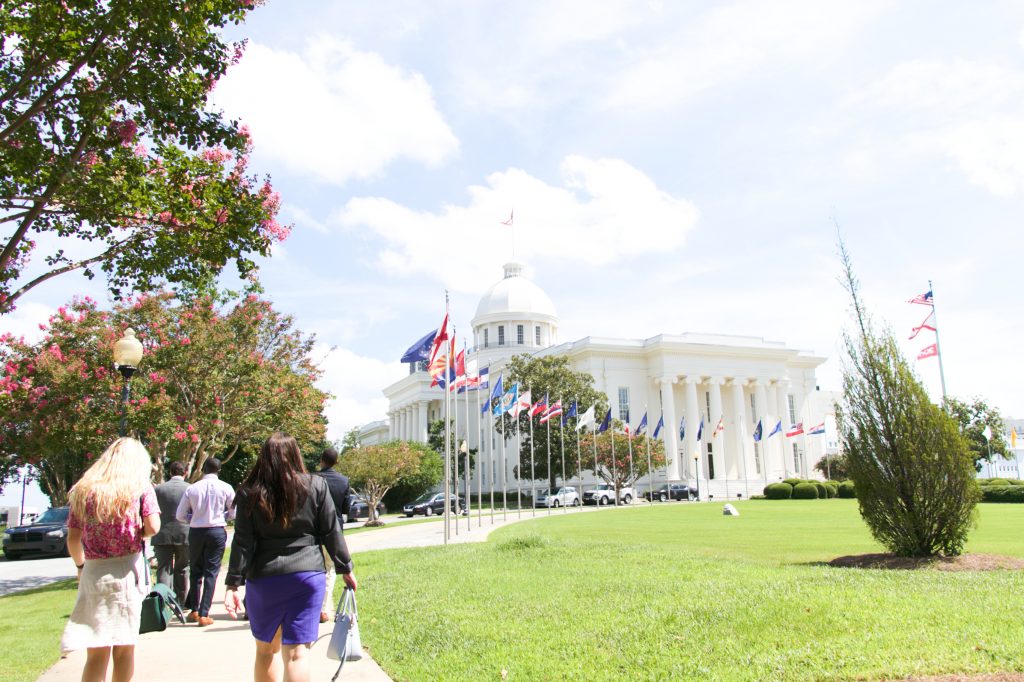 If you have any other questions, please do not hesitate to contact: