Department of Mental Health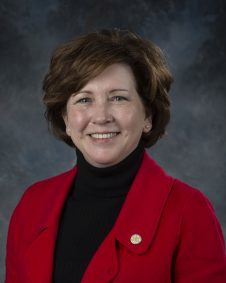 Kim Boswell
Commissioner of the Department of Mental Health
Governor Ivey appointed Kim Boswell as commissioner of the Alabama Department of Mental Health on December 16, 2020. Boswell has over 36 years of experience working with individuals with mental illness, substance abuse disorders and developmental disabilities.
She previously served as chief of staff for former Commissioner Lynn Beshear and has been both associate commissioner for administration as well as director of human resources for the Alabama Department of Mental Health. During her career, she has worked as a planner to improve human service delivery systems, a program evaluator, a school to work transition coordinator, and has also served as the state office administrator for the Alabama Department of Rehabilitation Services.
Boswell received a Bachelor of Social Work from The University of Alabama Birmingham and a Master of Social Work from Florida State University, with a specialization in planning and program evaluation.