Department of Transportation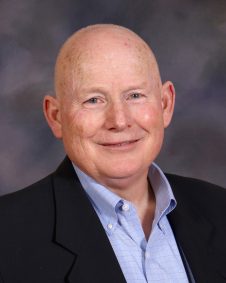 John R. Cooper
Director of the Department of Transportation
John Cooper is the Director of the Alabama Department of Transportation. From 2002-2008, Cooper was chief executive officer of Avocent Corporation in Huntsville, a provider of local and remote management of IT infrastructure in the United States, Asia and Europe. He also served as chairman of Avocent from 2003-2008.
From 1996-2001, Cooper was chief financial officer and senior vice president finance and administration for Adtran, Inc. of Huntsville, a global provider of networking and telecommunications technologies. Cooper was also a managing partner with Coopers and Lybrand (now Price WaterhouseCoopers) accounting firm in Birmingham and Knoxville and was a partner and leader of Arthur Young and Co.'s audit practice in its Birmingham office.
He received a Bachelor of Science in Accounting in 1969 and a Masters in Accounting in 1970, both from the University of Alabama.
Cooper also served as chairman of the University of Alabama School of Business Board of Visitors and chairman of the Birmingham Business Assistance Network, a business incubator and predecessor of Innovation Depot.
He is married with three adult children and two grandchildren. He lives in the South Sauty Community of Marshall County near Guntersville.