Infrastructure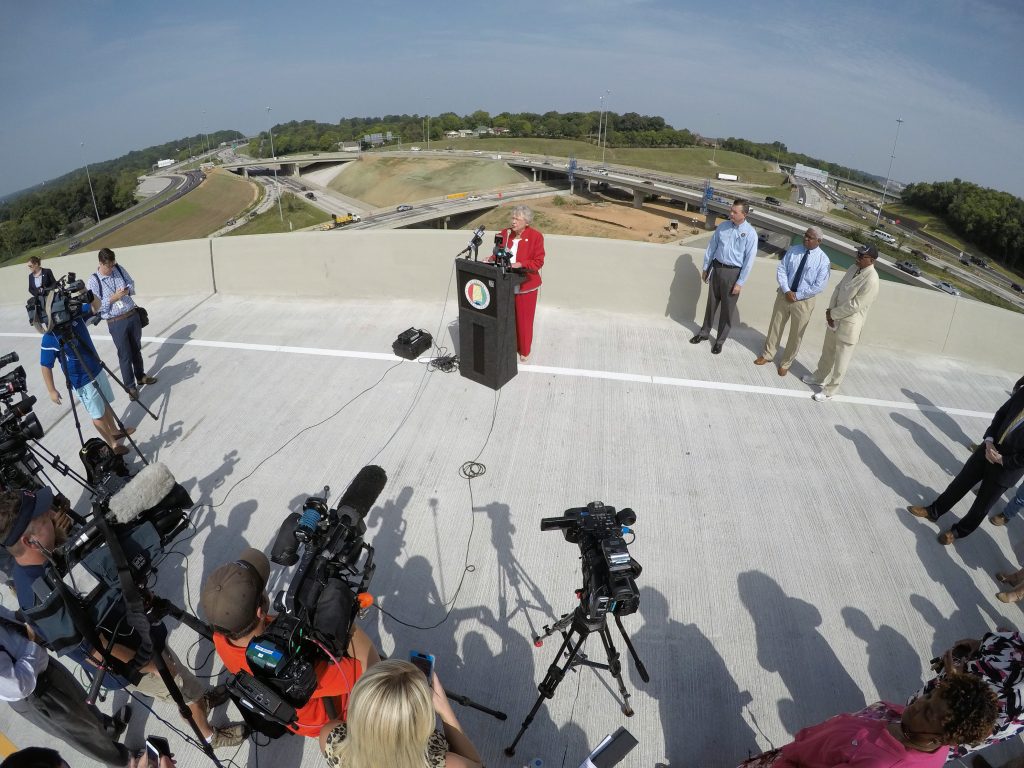 During Governor Ivey's Listen, Learn, Help and Lead tour, local civic leaders and businesses stressed the importance of infrastructure. Since that time, the governor has made infrastructure one of her top priorities. Infrastructure is the foundation that connects people to each other, whether it's through major interstate highways or fiber lines. In order to improve the lives of Alabama's citizens, the state must make increased investments in our infrastructure.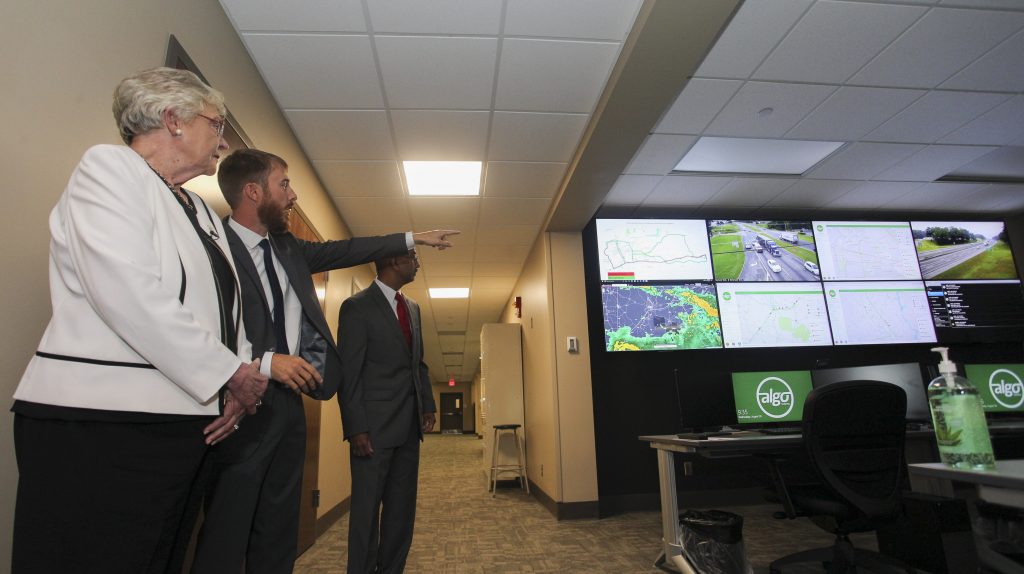 Businesses rely on our ports to ship their products all over the world, and children across our state use broadband to complete school assignments. With millions of Alabamians using our infrastructure to travel for work and for leisure, it is not surprising that infrastructure has a major impact on our economy.
Governor Ivey is committed to ensuring every county receives infrastructure investments and has directed the Alabama Department of Transportation (ALDOT) to help improve our roads and bridges.
In 2019 Governor Ivey, with the support of community stakeholders and the Alabama Legislature, led the effort to enact the Rebuild Alabama Act, which is our state's first infrastructure investment in nearly 30 years. The Rebuild Alabama Act established the Alabama Transportation Rehabilitation and Improvement Program-II (ATRIP-II). The act requires ATRIP-II to be an annual program setting aside a minimum of $30 million off the top of ALDOT's share of new gas tax revenue for projects of local interest on the state highway system.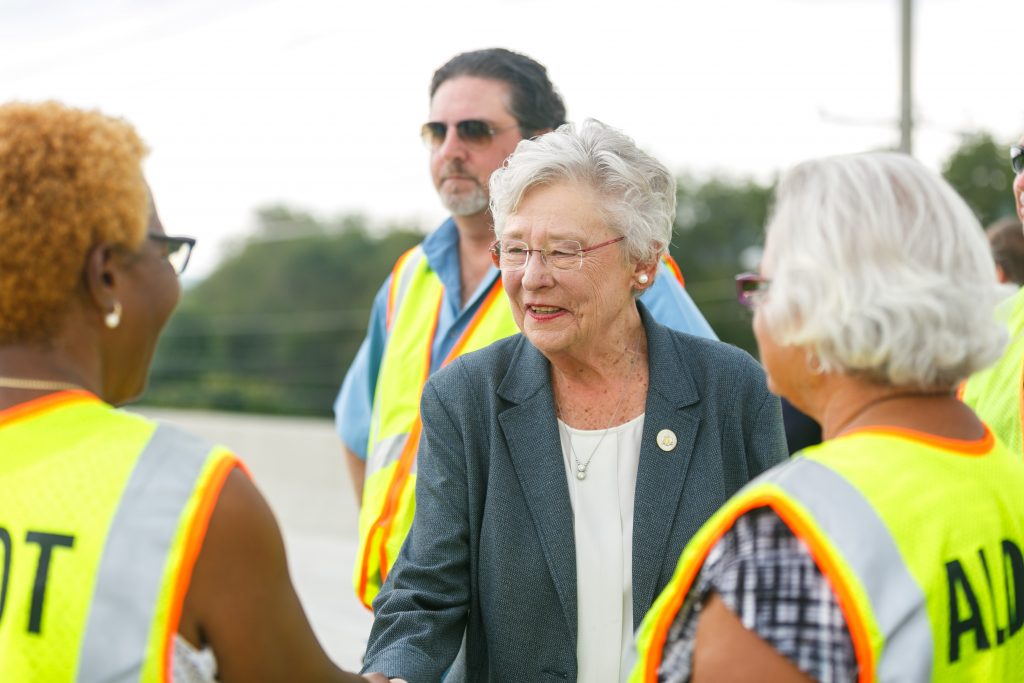 In addition to maintaining existing infrastructure, Governor Ivey is committed to major infrastructure projects across the state. Widening Interstate 565 (I-565) in Limestone and Madison counties along with widening Interstate 65 (I-65) in Shelby County will provide relief for current and projected traffic congestion. For Mobile and Baldwin counties, the governor is a strong advocate for deepening the Mobile Port and its shipping channel, which will impact commerce and economic development.
Infrastructure is not just better roads and bridges but also high-speed broadband internet access statewide. To connect rural communities with high-speed internet, Governor Ivey allocated millions of dollars for grants to help connect rural communities to many of the services the internet provides. Through the Alabama Broadband Accessibility Act, nearly 3,000 homes and businesses will have access to high-speed broadband internet. Bringing broadband to rural areas, allows local businesses to access the digital marketplace and for children to participate in online classes.
One of the governor's top priorities is making sure that the citizens of Alabama can easily get to the places they need to go in the state by relying on a safe and reliable transportation network. We have worked hard to make sure our state's infrastructure keeps up with the needs of our growing economy. Modern transportation infrastructure helps create jobs while allowing citizens and visitors to live, work and play with more ease and efficiency.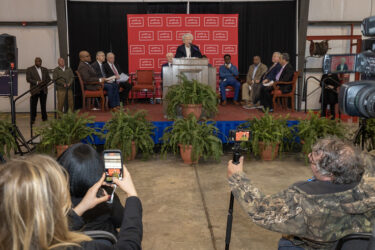 MONTGOMERY – Governor Kay Ivey on Friday announced that Resicum International LLC, which provides flight training and maintenance support to government, commercial and general aviatio…