Governor Ivey Signs House Bill 77, Helps Small Businesses Succeed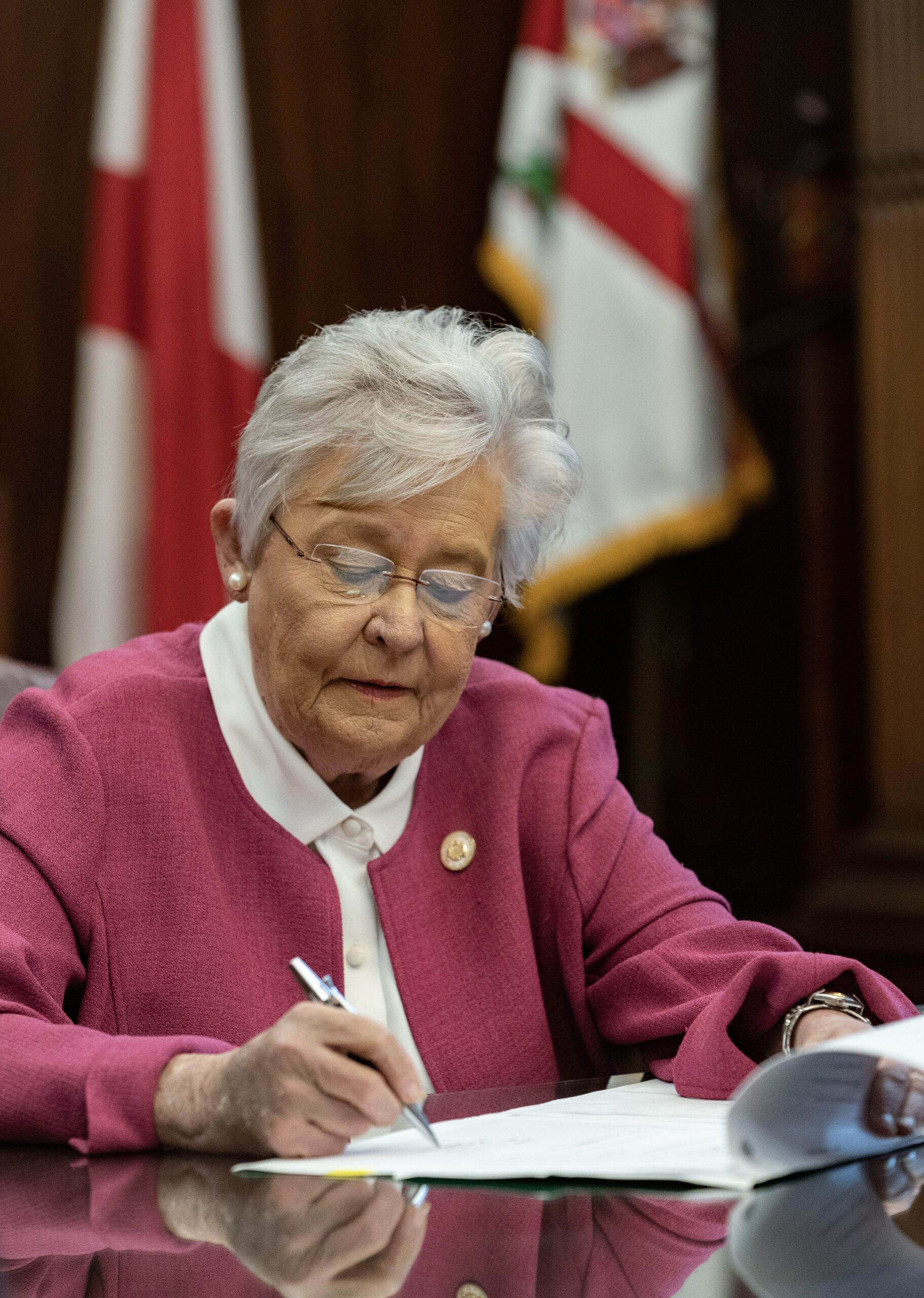 MONTGOMERY – Governor Kay Ivey on Friday signed House Bill 77, making good on her promise to help small businesses in Alabama.
During Governor Ivey's 2023 State of the State Address, she called on the Legislature to help create greater economic stability for Alabama businesses operating in a challenging national economy. Specifically, she proposed lawmakers reduce the financial load shouldered by small businesses by passing legislation lowering their prepaid sales tax burden. House Bill 77 increases the threshold for submitting estimated monthly sales tax payments from $5,000 to $20,000 in average monthly sales tax liability.
Upon signing this pro-business legislation, Governor Ivey issued the following statement:
"Our economic stability begins and ends with the success of our small businesses, and it's imperative that leaders at all levels of government actively look for ways to cut red tape and help them thrive," said Governor Ivey. "Eliminating the requirement for our small businesses with less than $500,000 in monthly sales to prepay taxes is a no-brainer. It not only frees up capital but also allows owners to focus solely on turning a profit every month and staying in business. This is an example of good government, and I commend the men and women of the Legislature for passing this bipartisan legislation for the people of our state." – Governor Kay Ivey
The Alabama Department of Revenue estimates this legislation will positively impact over 3,000 small businesses in the state of Alabama.
###
Provided by the Office of the Governor of Alabama | governor.alabama.gov