Governor Ivey Signs House Bill 379, Secures Alabama's Lands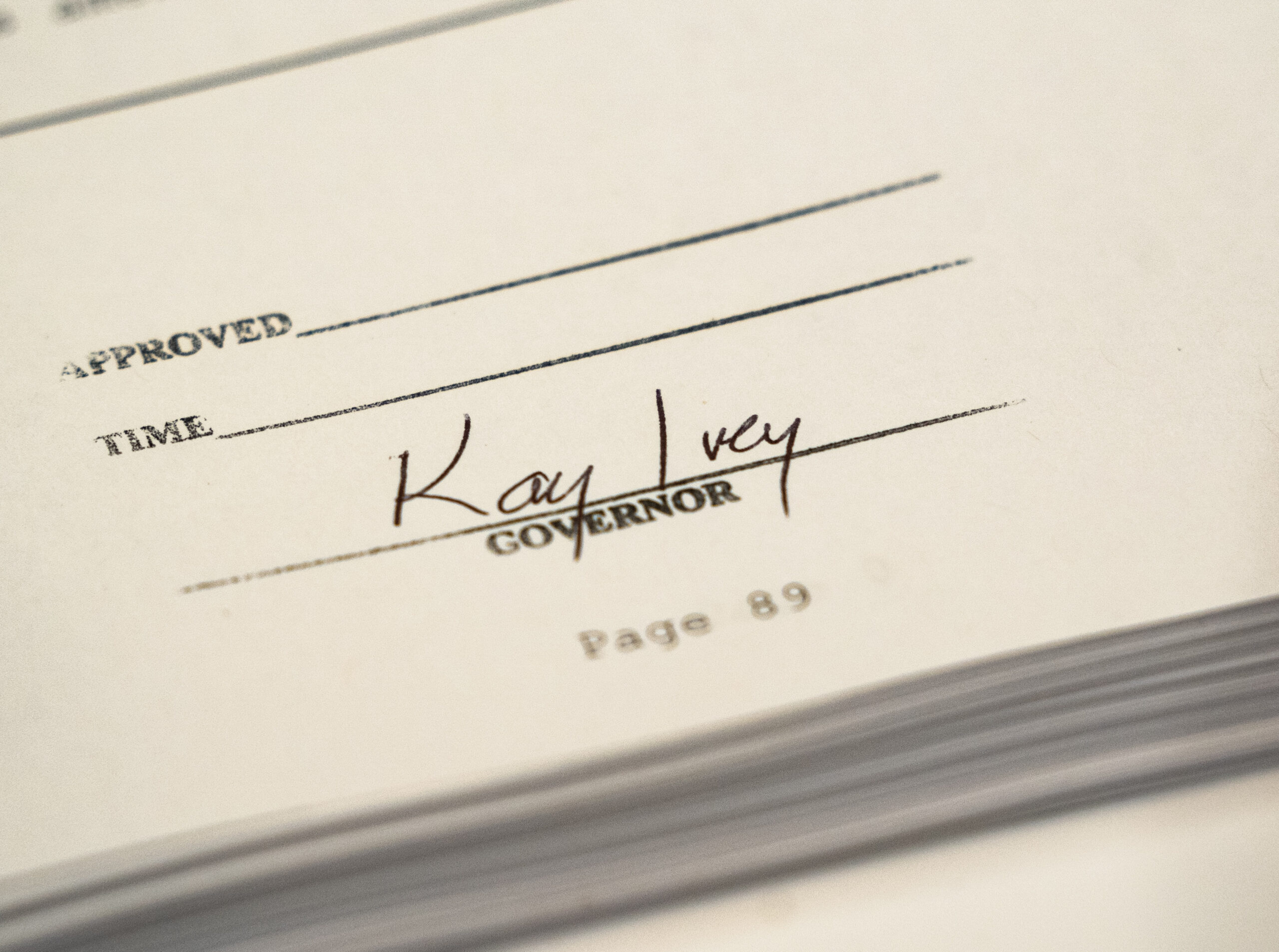 MONTGOMERY – Governor Kay Ivey on Wednesday signed House Bill 379, the Alabama Property Protection Act, which was sponsored by Representative Scott Stadthagen in the House and carried by Senator David Sessions in the Senate.
Upon taking this necessary step to protect Alabama's agricultural resources, military installations and critical infrastructure from countries of concern, Governor Ivey issued the following statement:
"Across the United States, we have seen alarming instances of foreign entities purchasing large tracts of land, which could have severe consequences for our country's national defense and economy, if no action is taken," said Governor Ivey. "From our forests to our farmland, Alabama is blessed with an abundance of highly valuable natural resources that must be protected. We also have a large military presence, and Alabama will always do our part to put the security of our country and our people first. The simple fact of the matter is that foreign governments have no business owning land in Alabama, and I am proud to sign this bill and ensure that will never be the case going forward."
Governor Ivey will always put America and the state of Alabama first in all that she does.
###
Provided by the Office of the Governor of Alabama | governor.alabama.gov