Governor Ivey Signs Executive Order to Establish the Alabama Resilience Council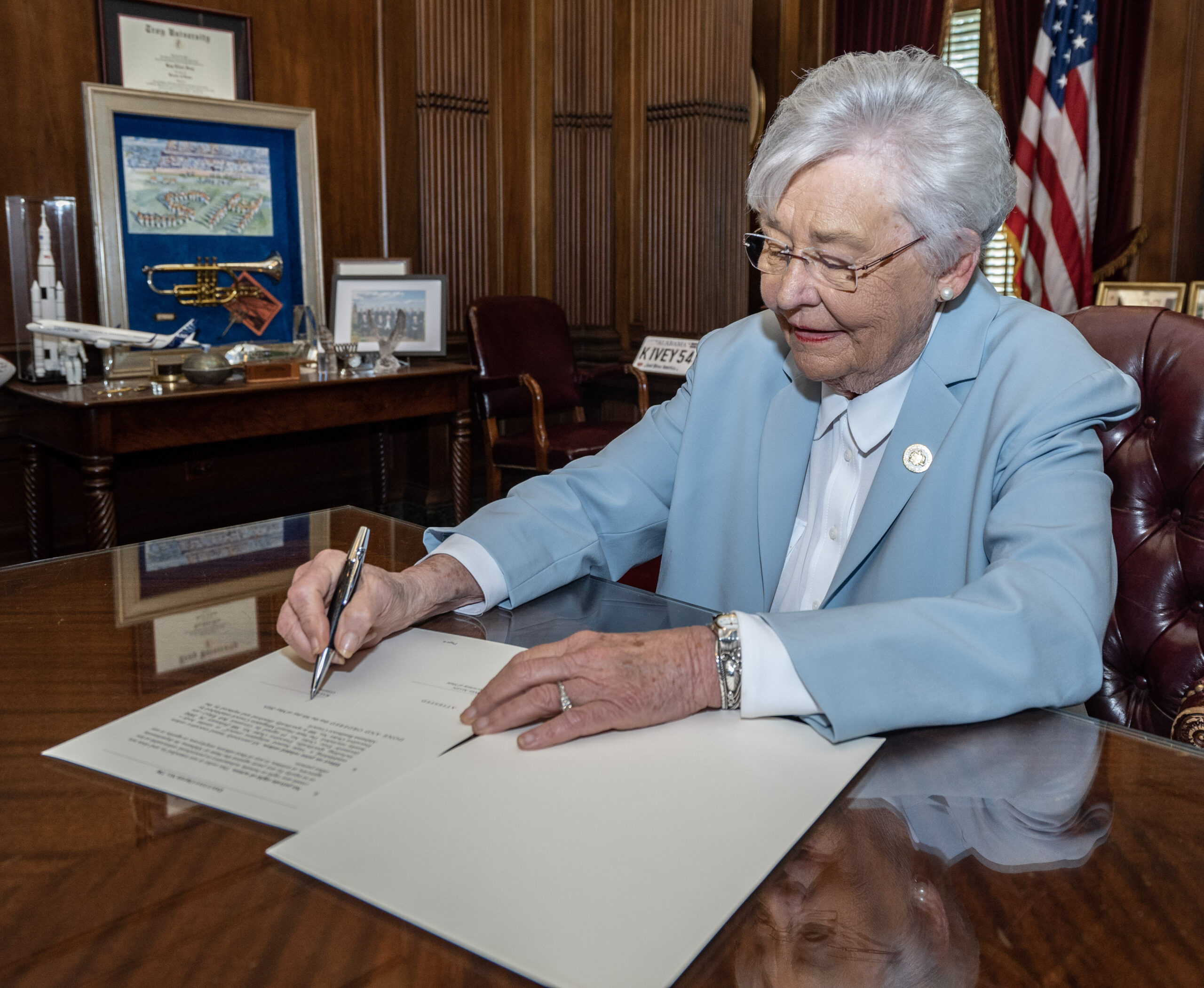 MONTGOMERY — Governor Kay Ivey on Friday signed Executive Order 736, establishing the Alabama Resilience Council. This action is a key part of the Ivey Administration's ongoing effort to make Alabama the most resilient state in the nation by protecting the lives, property and economic well-being of Alabamians against possible hazards, both natural and manmade.
The Alabama Resilience Council will work with local, state, federal and private partners to help communities build stronger, live safer and recover quicker. The work of the Council will be aimed at better preparing Alabama's communities to withstand events that result in harmful societal impacts.
"Protecting the well-being of our people, both physically and financially, should be a top priority shared by leaders at all levels of government," said Governor Ivey. "Alabama is growing like never before, and it's imperative we take necessary steps today to preserve our historic progress for tomorrow. By proactively reimagining our approach to events with harmful effects on Alabamians before they occur, we can save lives, protect jobs and ensure our state's future remains bright."
The Council will be tasked with helping Alabamians understand and mitigate their personal risks, empowering the private sector and other communities to direct resilience efforts that best serve their needs and identifying risk-reduction alternatives to guide statewide strategies.
By including stakeholders with different perspectives from both the public and private sectors, the Council aims to create a holistic approach to mitigation and resilience efforts.
Alabama Emergency Management Agency Director Jeff Smitherman and Alabama Department of Insurance Commissioner Mark Fowler will serve as co-chairs of the Council.
"This council presents a great opportunity to bring stakeholders together to explore partnerships and create synergy in our efforts in our state," said Alabama Emergency Management Agency Director Jeff Smitherman. "It creates a platform to include key players that can significantly increase the strength and resilience of Alabama at all levels."
"I want to thank Governor Ivey for her leadership and vision in creating this important Council.  We believe Alabama will set the national standard for preparedness and resilience," said Alabama Department of Insurance Commissioner Mark Fowler. "The Alabama Resilience Council will be a whole-of-government response, with the input of private industry, aimed at making that a reality."
In addition to the Alabama Emergency Management Agency and the Alabama Department of Insurance, the heads of the following agencies will be permanent members of the Council:
The Alabama Department of Agriculture and Industries
The Alabama Department of Commerce
The Alabama Department of Conservation and Natural Resources
The Alabama Department of Economic and Community Affairs
The Alabama Department of Environmental Management
The Alabama Department of Public Health
The Alabama Department of Transportation
The Alabama Forestry Commission
The Alabama Geological Survey
The Alabama Law Enforcement Agency
The Alabama National Guard
The Alabama Office of Information Technology
Other local, state, federal and private partners invited to appoint a representative to the Council include:
The Alabama Association of Regional Councils
The Alabama Indian Affairs Commission
The Alabama League of Municipalities
The Alabama Soil and Water Conservation Committee
The Association of County Commissions of Alabama
The Business Council of Alabama
The Economic Development Administration
The Energy Institute of Alabama
The Federal Emergency Management Agency
Manufacture Alabama
The National Federation of Independent Business
The Small Business Administration
The United States Army Corps of Engineers
The United States Forest Service
The University of Alabama Center for Risk and Insurance Research
The National Weather Service
"I am excited to be a part of this effort to maximize the physical and economic resilience of Alabama," said Lars Powell, director of the University of Alabama Center for Insurance Information and Research. "Governor Ivey has always shown the safety and security of Alabamians to be her top priority, and the creation of the Alabama Resilience Council is further evidence of that commitment. Significant opportunities exist to increase the resilience of Alabama, and I am honored by the confidence Governor Ivey shows in the Center to contribute its talents in assessing disaster risk-reduction alternatives."
More information on the Alabama Resilience Council, go to www.safestrongal.com
###
Provided by the Office of the Governor of Alabama | governor.alabama.gov