Governor Ivey Hosts Second Annual Made in Alabama Showcase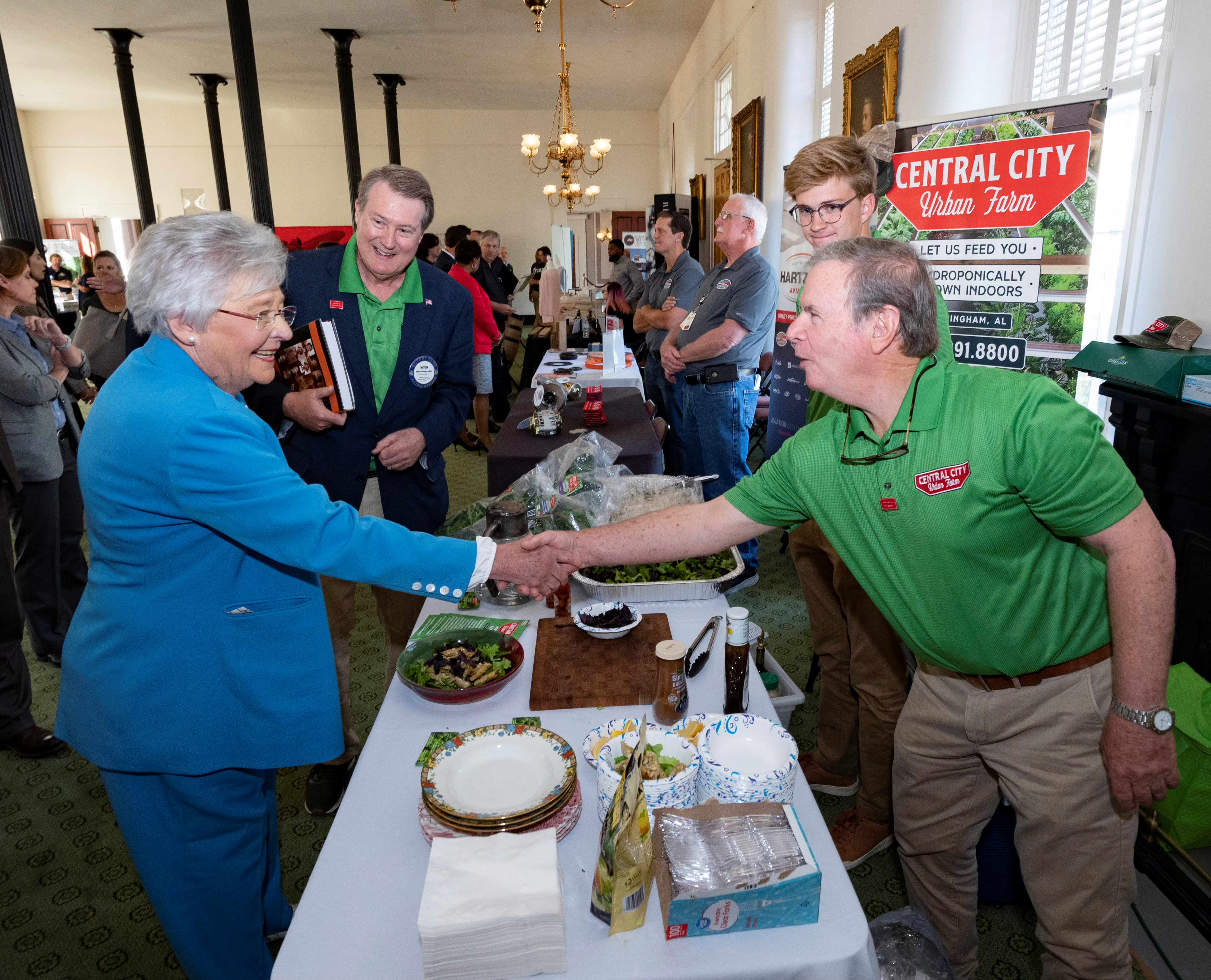 MONTGOMERY – Governor Kay Ivey, in partnership with the Alabama Department of Commerce, hosted the second annual Made in Alabama Showcase to recognize some of Alabama's top companies.
Governor Ivey selected 14 top-rated businesses for their work in producing exceptional goods for our state and invited them to exhibit their products at the Alabama State Capitol. The 11 honorees that were able to attend showcased their products, discussed their company's history and gave away promotional items to the public.
"Our state is blessed to have numerous companies producing outstanding Alabama-American made products every single day. During Manufacturing Month, I am proud to recognize 14 of the best our state has to offer," said Governor Ivey. "Alabama made products speak to who we are as a state, and we could not be more excited to showcase these exceptional companies' products and service to all our visitors today."
Since 2017, Governor Ivey has charged her administration, especially the Alabama Department of Commerce with creating quality jobs for Alabamians. Her focus on economic development has attracted over $32 billion in capital investment and 65,000 new jobs.
"The 'Made in Alabama' badge is synonymous with quality, and it's crystal clear that the companies being honored in today's showcase have mastered the art of turning out an amazing variety of world-class products," said Greg Canfield, Secretary of the Alabama Department of Commerce.
The honorees were nominated by the Alabama Department of Commerce, Manufacture Alabama, the Chamber of Commerce Association of Alabama and the Business Council of Alabama. The 14 honorees are as follows:
###
Photo Gallery:
Video:
Provided by the Office of the Governor of Alabama | governor.alabama.gov