Governor Ivey Bans Use of Loaned Executives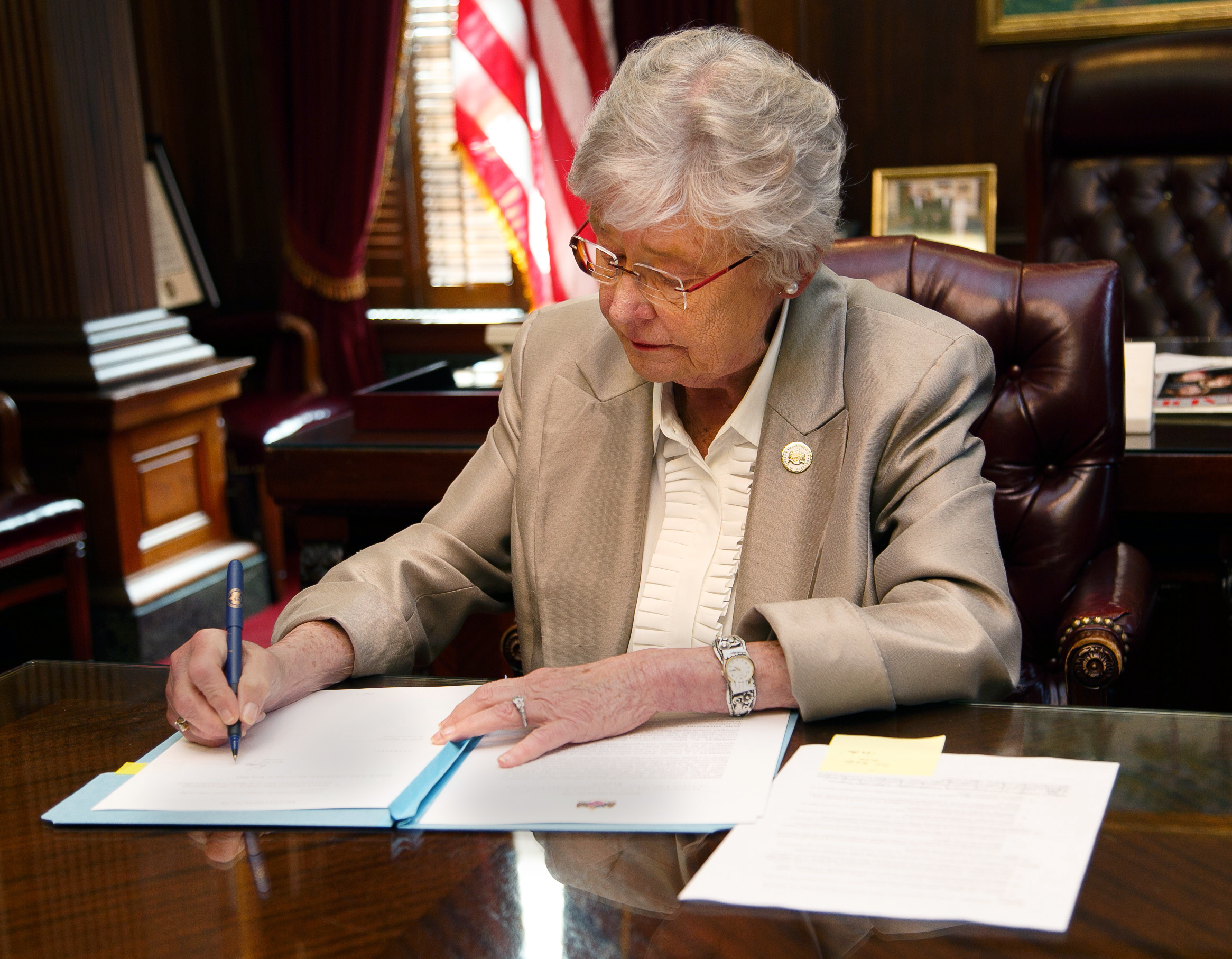 MONTGOMERY – Governor Kay Ivey on Wednesday signed Executive Order 714, which bans the practice of non-governmental personnel being "loaned" to executive branch agencies, while receiving pay from a private business or nonprofit.
The executive order ensures that no outside party or entity has undue influence on the executive operations of state government, and comes on the first day of Governor Ivey's second year in office.
"When I first took office one year ago, I promised an open and transparent administration; I've followed through on that promise and this directive is just another part of our continuing efforts," Governor Ivey said. "Executive Order 714 will prohibit someone from working in a key government role while taking a salary from private sources for the work being performed."
Per the governor's directive, executive appointees and/or staff members may not serve in the Ivey administration while also receiving compensation from a non-state entity for the work being performed for the state. Further, the executive order prohibits an executive appointee and/or staff member from soliciting a private entity to provide a loaned employee to the state or from seeking compensation from a private entity for work performed for the state. The order does allow for temporary exemptions during times of natural disasters and other emergencies. The executive order does not apply to those serving on state boards or commissions, or those who are state contractors.
Executive Order 714 applies to all appointments made by Governor Ivey, or any other member of the executive branch, unless otherwise stated in the order. The order is effective immediately.
###
A copy of the executive order is available here.
Provided by the Office of the Governor of Alabama | governor.alabama.gov