Governor Ivey's State of the State Address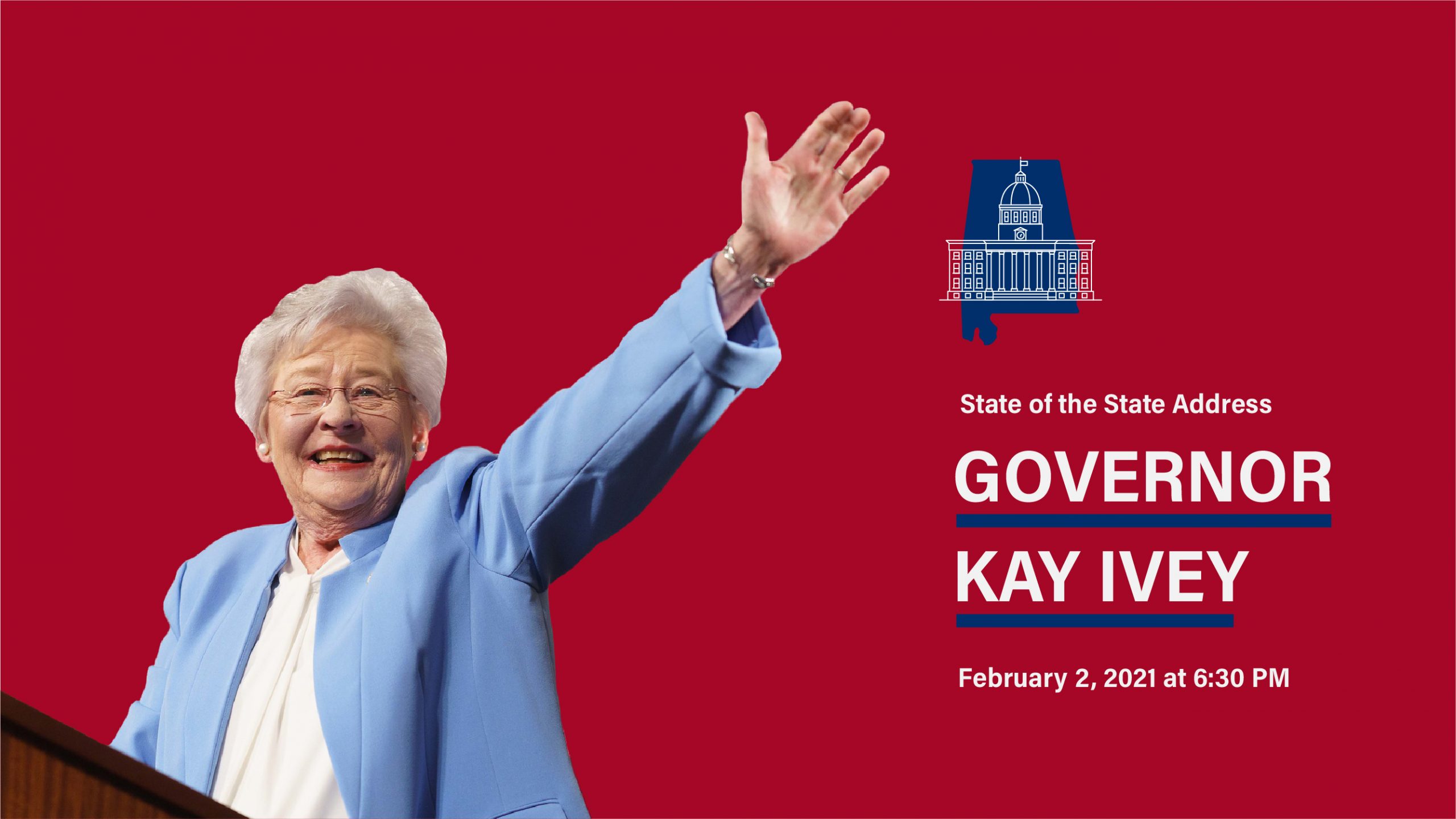 Governor Kay Ivey delivered the annual State of the State Address Tuesday, February 2 at 6:30 p.m. Central Standard Time. Unlike the traditional delivery in front of a Joint Session of the Alabama Legislature, Governor Ivey virtually invited the people of Alabama into the capitol as she provided her report on the state of the state. Members of the Alabama Legislature viewed the governor's address remotely, while safely distanced in their respective chambers in the Alabama State House.
The State of the State Address can be downloaded here.
Photo Gallery:
Provided by the Office of the Governor of Alabama | governor.alabama.gov