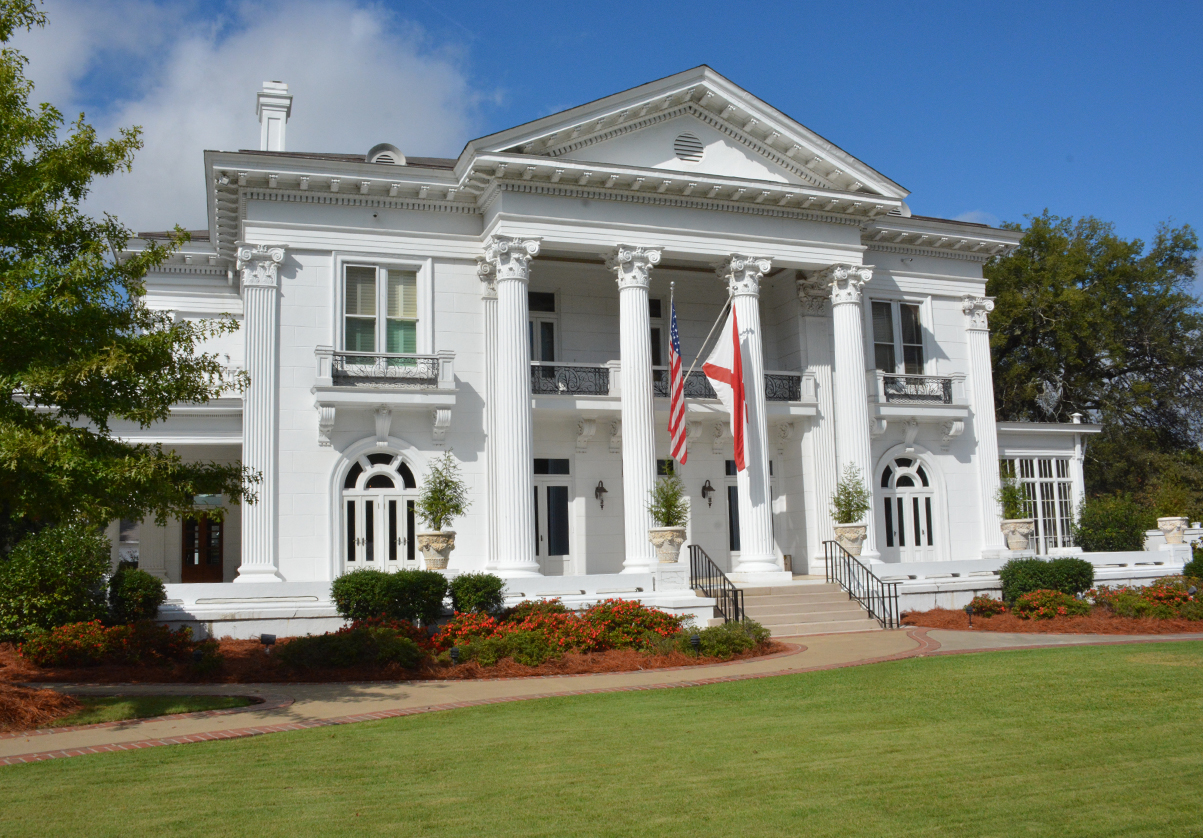 About the Mansion Tour
Free guided tours are available upon reservation, with a 60 person capacity, on the days and times listed below.
Reservations must be made a least 48 hours in advance and are on a first come, first served basis.
Walk-up tours are unavailable.
Tours last 30-45 minutes.
School groups will end their tour experience with cookies and lemonade at the Governor's Mansion Gift Shop.
To schedule a tour, please submit the form below or contact us at:  [email protected] or call 334-834-3022.
Each group MUST bring a complete list of attendees (first and last name) to submit to security upon arrival at the gate.
Mansion Tour Dates 2020
***Based on a directive by Governor Ivey and the recommendations of public health officials to implement a plan for social distancing according to the Safer at Home order, the Alabama Governor's Mansion is closed for all tours until further notice. We will continue to evaluate closures and closely monitor the situation.*** 
January 14th – November 19th
Tuesdays and Thursdays (9am, 10am, 11am, 12pm, 1pm, 2pm, 3pm)
*For special requests please contact Nicole Owens or Michael Walczak.
Holiday Candlelight Tours December 7th, 14th & 21st from 4:30 p.m. – 7:30 p.m.
This is a FREE self-guided tour that requires a ticket to enter. Tickets are available at the Governor's Mansion Gift Shop. Questions regarding the Holiday Candlelight Tours please contact us at: [email protected] or call 334-834-3022.