Governor's Christmas Gingerbread House Contest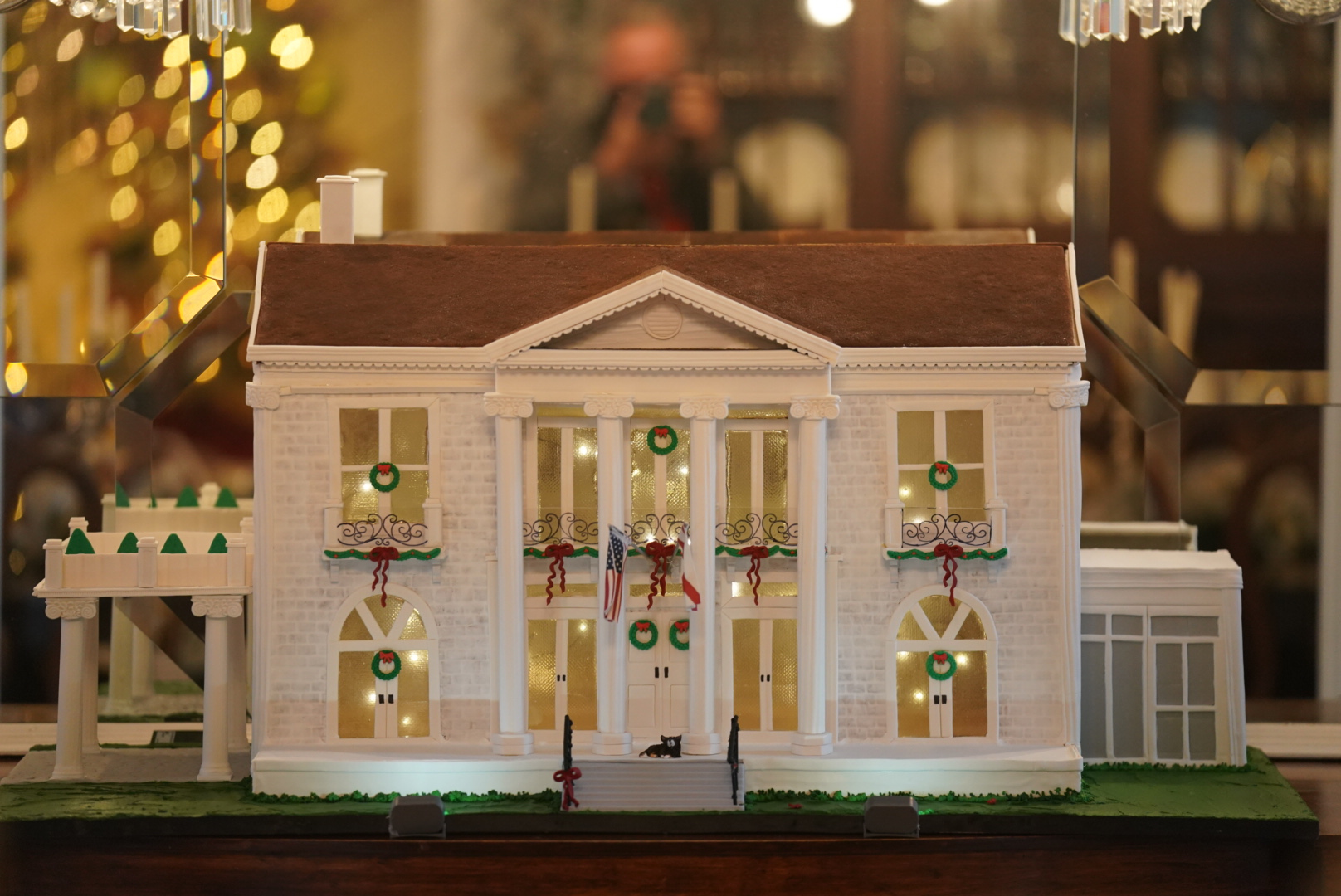 Want to make the countdown to Christmas something memorable for your family this year? Then why not participate in a new tradition. Governor Kay Ivey invites you to participate in the inaugural Governor's Christmas Gingerbread House Contest. Governor Ivey says, "Christmas is a special time of year, and I look forward to seeing the creativity and ingenuity on display from folks all across our state. It will certainly be a beautiful sight as the State Capitol welcomes a visual feast of festive gingerbread houses reflecting Alabama and its beauty.
For details on how to enter, see below:
Invited to participate:
Individuals of any age
Restaurants and Businesses
Community Organizations
Museums and Arts groups
Schools
Guidelines:
The gingerbread house's theme must relate to 'Alabama' (ex. locations, history, culture, sports, etc.)
Complete the online form HERE by Saturday, November 27, 2021 to be registered in the gingerbread house contest. Registration will cut off at 100 applicants, so apply early.
Must be family friendly and non-controversial. We reserve the right not to display gingerbread houses that fall under that category.
Maximum size for base 24" by 24" by 30" tall. Weight cannot exceed 50lbs
Everything visible must be edible
Please include a 3" by 5" note card on the underside of the display with your name, email, phone number and the category you entered.
Drop-off:
Entry drop-off is Monday, November 29, 2021 between 12:00-4:00 p.m. on the first floor of the Alabama Capitol in the Old Supreme Court Library.
The address for the State Capitol is 600 Dexter Ave. Montgomery, AL 36104.
Display:
The gingerbread houses will be on display in the Old Supreme Court Library of the Alabama Capitol December 1, 2021 until January 3, 2022.
Governor Kay Ivey will award ribbons for 1st, 2nd, and 3rd place in 3 categories. Winning ribbons will be placed by December 1.
The three categories are General category, Children's category (under 12 years old) and Student's category (12-18 years old).
Pick-up:
Available for pick-up Monday, January 3, 2021 between 12:00-4:00 p.m.