Job Creation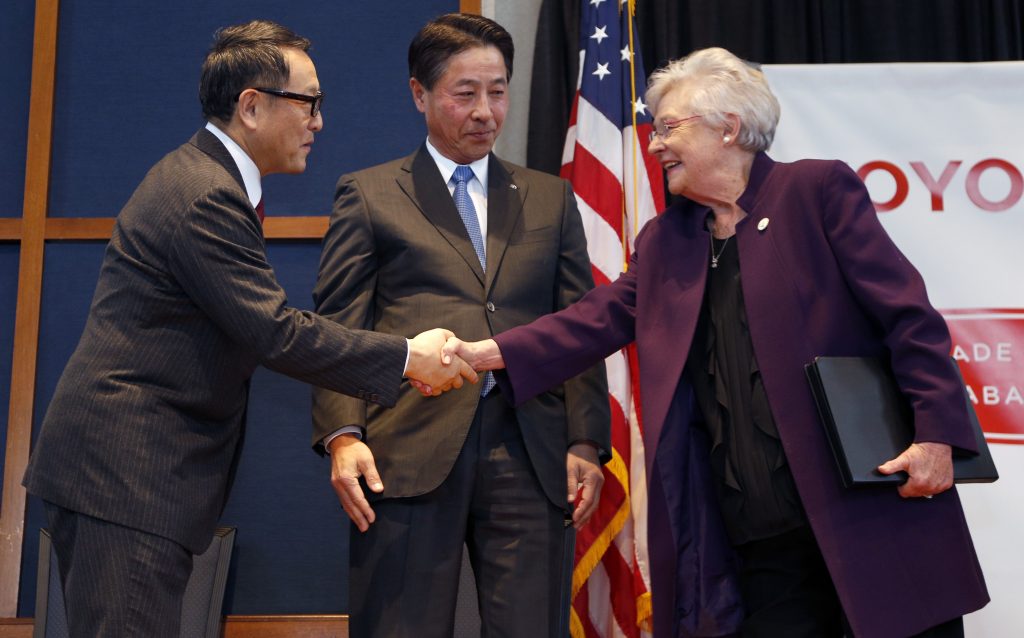 Since taking office, Governor Ivey has helped recruit more than $32 billion in economic development investments, creating over 65,000 new jobs for our economy! In fact, Governor Ivey has worked toward sparking Alabama's economic development and job creation efforts since before she took office. During her time as Lt. Governor, she played an important role in passing key legislation to attract new industries to Alabama.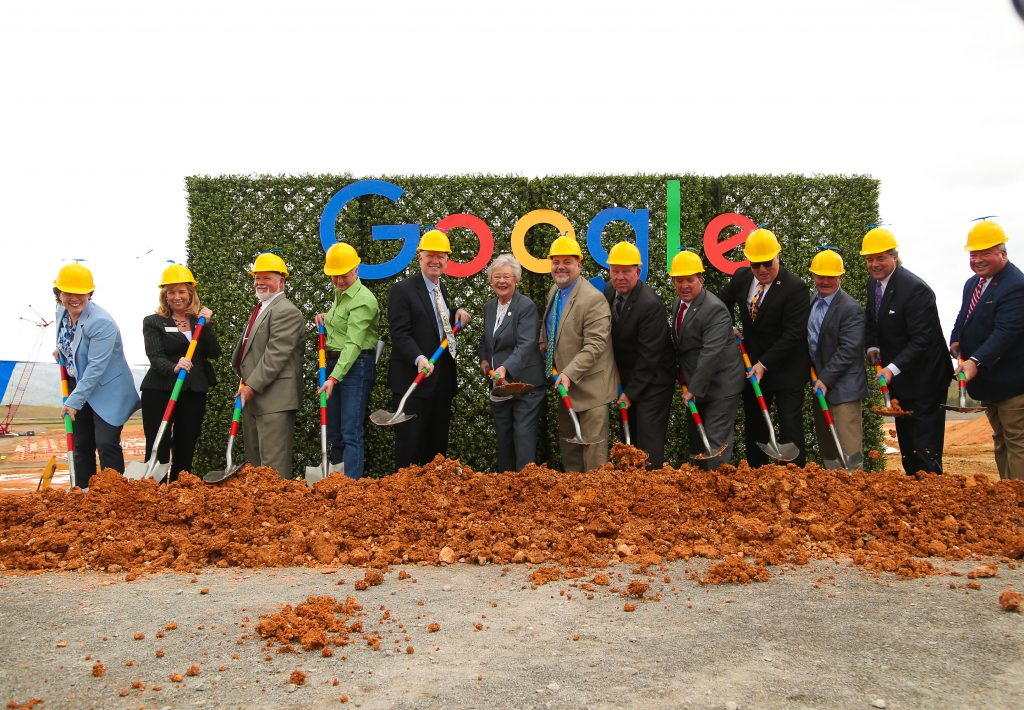 Alabama recently landed its largest economic development investment in the last decade with the announcement of the $1.6 billion Mazda Toyota Manufacturing USA joint assembly plant being constructed in Huntsville. Area Development, a national business publication, awarded Alabama the Gold Shovel Award and the "Deal of the Year" Award in 2019 for attracting the massive project, which is expected to create 4,000 new jobs.
Growth in Alabama's automotive sector accelerated, accounting for one-fourth of all new investment and job creation from economic development projects in Alabama, during 2018.
All of the state's existing global automakers — Mercedes, Honda, Hyundai and Toyota — have launched expansion projects since Governor Ivey took office.
Furthermore, the aerospace and aviation industries continue to expand upon their rich history in the state with frequent new announcements being made.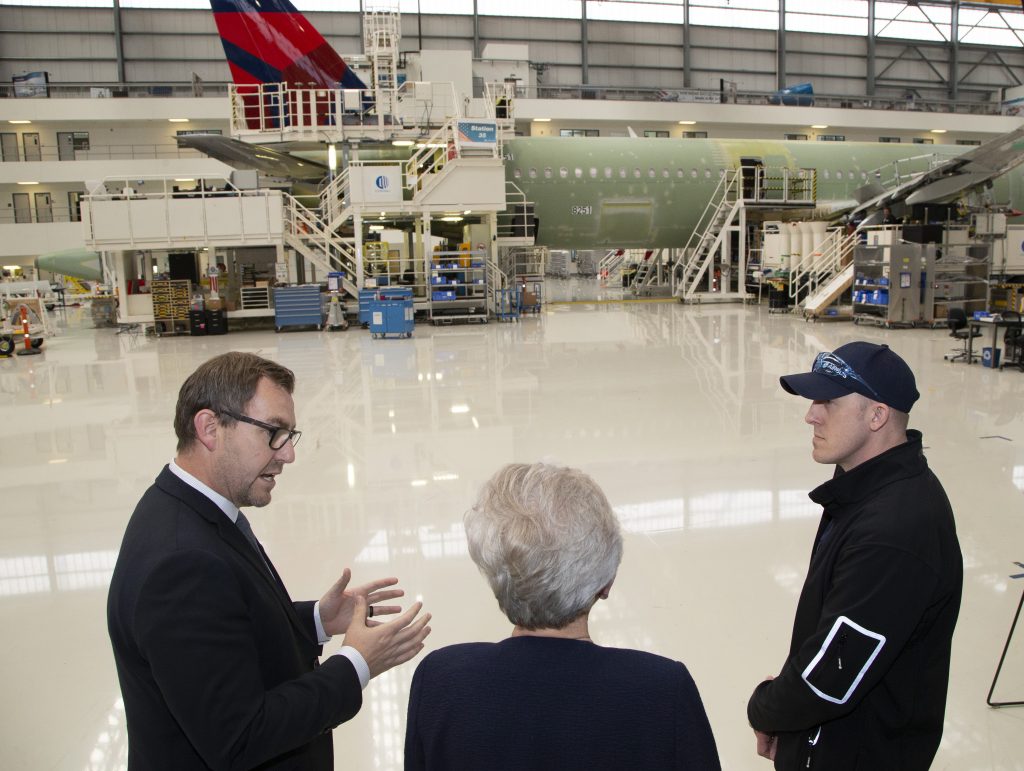 Big tech companies are steadily flocking to Alabama. In 2018, tech names including Facebook, Amazon, Google and Shipt all announced major investments in the state. A Birmingham based company, Shipt alone committed to adding 881 jobs in Birmingham, generating $1.1 billion in new payroll.
Business Facilities Magazine recently ranked Alabama as having the No. 1 business climate in the nation, and Global Trade magazine selected Alabama as the No. 1 state for manufacturing.
A vital part of Governor Ivey's economic development plan is to have a well-educated workforce that is ready for new industry that creates jobs in Alabama. This includes a heavy emphasis on helping rural communities in Alabama. In fact, Governor Ivey recently led a state effort to expand the incentives available for project's locating in the state's rural areas, and we have since created a specialist position, within the Alabama Department of Commerce, dedicate to focusing solely on rural development.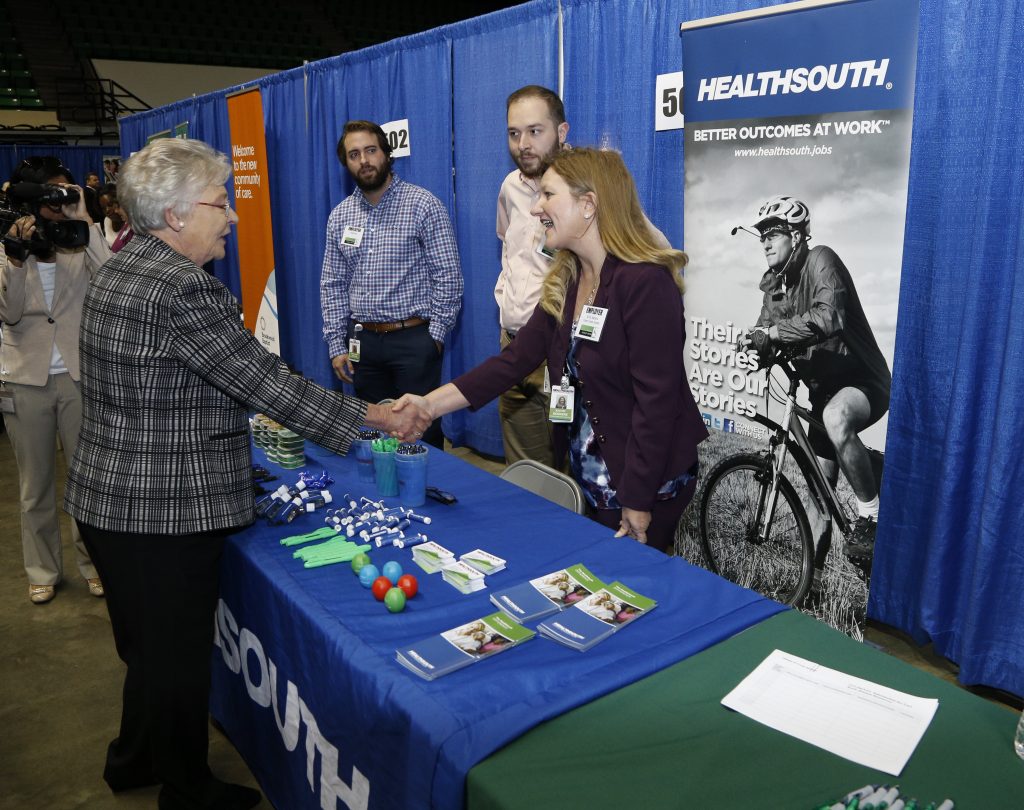 While serving at the helm of our state, Governor Ivey has led Alabama to major employment milestones, including having the largest over-the-year percentage job growth rate on record at 2.2 percent, which accounts for an increase of 44,300 jobs in 2018.
Alabama has hit record low unemployment rates throughout Governor Ivey's term, and there are currently more Alabamians working than ever before. In September 2017, all 67 counties reached single-digit unemployment for the first time in a decade. Subsequently in October 2019, Alabama reached a historic low unemployment rate of 2.8 percent, marking the first time our state experienced an unemployment rate in the two percent range.
Since taking office, more than 1,600 employers have participated in job fairs hosted by the Alabama Department of Laborand the job fairs were attended by over 28,000 job seekers across Alabama's seven workforce regions. Governor Ivey hosted the first-ever Governor's Job Fair for People with Disabilities and the Second Chance Job Fair to specifically focus on giving those with disabilities and those who were previously incarcerated the chance to get a job.
Governor Ivey is committed to continuing this unprecedented success and makes every effort to work with elected officials, state agencies and others to create more opportunities for Alabamians to provide a better living for themselves and their families.