Video from Governor Ivey's Hurricane Sally update on Thursday, September 17, 2020.

"We are here to let the people of Alabama know we are using every available asset and resource at the state level to support you in recovery and to assure you that we will be there for you as, together,  we start rebuilding our homes, businesses and communities over the coming days, weeks and months." Gov. Kay Ivey
The Governor's Office is committed to keeping the citizens of Alabama informed about the recovery efforts for Hurricane Sally. This web page is a compilation of resources provided in collaboration with our local, state and federal partners. Due to the rapidly evolving nature of storm related news, please check back frequently for updates. You are also encouraged to follow the governor's social media accounts for the latest news: Twitter, Facebook, Instagram, & YouTube.
Governor's Office/Federal Newsroom Updates:
September 14 – Gov. Ivey Issues State of Emergency 
September 14 – Gov. Ivey Issues Supplemental State of Emergency
September 14 – President Trump approves Gov. Ivey's request for an Emergency Disaster Declaration
September 15 – Gov. Ivey Provides Hurricane Sally Update
September 17 – Gov. Ivey Provides Post Hurricane Sally Update
September 18 – Gov. Ivey Tours Hurricane Sally Damage
September 20 – President Donald J. Trump Approves Alabama Disaster Declaration
September 21 – SBA Offers Disaster Assistance to Businesses and Residents of Alabama Affected by Hurricane Sally (Spanish Version)
September 28 – Governor Ivey Announces Federal Assistance for Alabama Hurricane Survivors Tops $11 Million
September 30 – SBA Opens Business Recovery Center in Alabama For Businesses Affected by Hurricane Sally
September 30 – Alabama DHR To Provide Gulf Coast Counties With Disaster Food Assistance
October 1 – Gov. Ivey Issues Supplemental State of Emergency
October 19 – Federal Assistance Following Hurricane Sally Tops $100 Million, One Month Remains to Apply for Disaster Assistance
October 20 – Do Not Wait for Insurance Settlement to Apply for SBA Low Interest Loan; Deadline to Apply for Physical Disaster Loans in Alabama Is Nov. 19
October 20 – USDA Approves Alabama Agricultural Disaster Designation Request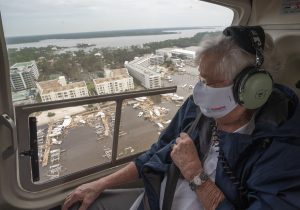 Federal Resources:
On September 20, 2020, President Donald J. Trump granted a Major Disaster Declaration for the state of Alabama triggering the release of federal funds to help people and communities recover from Hurricane Sally that began September 14, 2020, and continuing. Individuals in Baldwin, Escambia, and Mobile Counties, as well as the Poarch Band of Creek Indians, can register with FEMA in the following ways: Apply online at DisasterAssistance.gov, call the registration phone number at 1-800-621-3362 (TTY: 800-462-7585) or download the FEMA App.
Federal Assistance:
FEMA Hazard Mitigation Assistance Grant Programs Info Sheet
FEMA Individual Assistance Fact Sheet
FEMA Public Assistance Fact Sheet
FEMA Individuals and Households Program Fact Sheet
Additional Federal Links:
Federal Emergency Management Agency (FEMA)
National Weather Service (NWS)
National Oceanic and Atmospheric Administration (NOAA)
CDC – Clean Up Safely After a Disaster Tips
State Resources:
Alabama Emergency Management Agency – Check here for information on emergency response in Alabama.
ALGO Traffic – ALGO Traffic provides live traffic camera feeds, updates on Alabama roads, and access to exclusive ALDOT information.
Alabama Governor's Office of Volunteer Services – Find volunteer opportunities here or contribute to the Governor's Emergency Relief Fund (GERF).
2-1-1 Connects Alabama – 211 provides a variety of health and human services including incident specific information in coordination with local emergency services during times of disaster, such as road closures and shelters.
Alabama Law Enforcement Agency
Alabama Department of Public Health
Alabama Department of Senior Services
Alabama Department of Agriculture & Industries – Temporary livestock shelters are available for evacuees.
Alabama NOAA Extreme Weather Info Sheet

Local Resources:
Alabama League of Municipalities (ALM)
Alabama Association of Emergency Managers (AAEM)
Association of County Commissions of Alabama (ACCA)
Baldwin County Commission Hurricane Sally Relief Information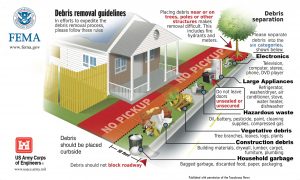 Last updated October 21, 2020 at 2:56 p.m.